Hello citizens of North America,
While American politicians, tree huggers, lawyers and average citizens bicker about the price of gas and the safety of pipelines like Keystone XL, long proven to be the safest way to transport oil and other products, we here in Canada are quietly putting through another national east to west pipeline called the Energy East Pipeline joining liberals, conservatives and independents to make our nation energy secure!
The proposed Energy East Pipeline is not solely to transport Alberta's crude to world markets, but also to finally provide the East Coast with a large, secure supply of domestic oil, Prime Minister Stephen Harper said on August 8, 2013.


Harper was visiting the Irving Oil refinery in Saint John, New Brunswick, where he said the TransCanada pipeline would benefit consumers in Atlantic Canada, a region that depends on foreign sources of oil.
The Energy East pipeline project is expected to deliver up to 1.1 million barrels per day from Western Canada to Quebec in late 2017. A 1,400-kilometre extension would be built to ship oil to Saint John, New Brunswick a year later.
The $12-billion development has the support of the Alberta and New Brunswick governments, but the minority Parti Quebecois government of Pauline Marois has remained noncommittal on the proposal.
Harper prefaced his remarks by saying the federal government will remain independent from the project and ensure it is properly regulated. But he also repeatedly said the idea was "exciting" and praised the private sector's efforts to make it a reality. "It's a project that will assure all of Canada will benefit from our energy industry," he said.
"We will have a large amount to sell to the world, but for the first time we will have the capacity to sell our own products to our citizens."
Irving Oil has said it plans to construct a $300-million marine terminal to expand shipping, a decision prompted by the private sector interest in the west-to-east pipeline project as announced by TransCanada at the beginning of August.
The Assembly of First Nation's Chiefs released a statement saying the pipeline must satisfy their concerns before it moves ahead.
Full protection of the environment.
Full protection of the ability to exercise aboriginal and treaty rights.
Meaningful participation of First Nations in the management of any pipeline and all benefits arising from it.
Joanna Bernard, Chief of the Madawaska Maliseet First Nation, said she "is in support of the pipeline if it can be done safely. The concern is always the environment and safety and making sure we protect mother earth. And that's the bottom line for a lot of First Nations people," said Bernard.
TransCanada said it would start seeking regulatory approvals on the pipeline in 2014 and the oil could start flowing to Eastern Canada by late 2017. The company proposes to convert roughly 3,000 kilometres of natural gas pipeline on its existing Canadian Mainline route so it can carry crude oil.
TransCanada says it would also construct 1,400 kilometres of new pipeline to carry crude oil and other products into Saint John, where it will end at the Canaport LNG terminal.
Although the eastern United States has their own natural gas sources, New York has foolishly blocked natural gas development since 2008 because of brainwashing by Democrat Environmental Fascists. Massachusetts has fallen into the same trap set by the Environmental Luddites.
Oh well. We here in Canada are more than willing to get rich selling you our natural gas.
Unlike Barack Obama in the USA, Canada uses our natural resources energy to help pay for our healthcare system while you Americans waste time suing each other arguing endlessly while Obama uses you for his political advantage.

The Canadian way is to consult those who are involved and those who will be affected by an energy pipeline, come to an agreement, then go ahead with the plan to benefit our country.
Why? Because the East Energy Pipeline is in our national interest. Canadians do not believe in stubbornly opposing something when it can benefit the entire community. Working for the common good is the most effective way to achieve any project.
This is the reason why so many Canadians often become confused with the American political system where the party in power refuses to do things for the entire nation.
As one of the wisest Americans Martin Luther King once said, "An eye for an eye leaves everyone blind".
The American political way seems to be to take individualism too far; to fight against the whole and if that does not work, get the lawyers involved so nothing moves forward for years while the lawyers fight with each other in court, counting their increasing piles of money all the way.
No disrespect intended, but we in Canada, in fact the entire world knows America is rapidly becoming blind under President Barack Obama, who seems to fight about energy rather than do what is good for his own country.
Even as the President recently said that he will approve it, but drags his feet, this overwhelming blindness continues to set in, Canadians have grown tired of waiting for the American naysayers to approve the Keystone XL Pipeline.

If America does not want the safe oil that Canada was willing to provide, we will take it to the Atlantic Ocean, to a deep water marine terminal, yet to be built, and sell it to you that way.
Along the way jobs will be created and revenues produced. Western oil producers would look to Ontario, for instance, for new and upgraded technology, trucks, tires, pumps, gauges and valves. "This is truly a nation-building project that will diversify our economy and create new jobs," Alberta Premier Alison Redford said.
The oddest aspect of American reticence against Canadian oil is that America already has a variety of safe oil pipelines running through the U.S countryside like vines around a tree.
What difference would one more pipeline make to the American consciousness? Or, perhaps there are people with money, Obama's allies, who do not want America to have safe oil from Canada. If you are a US citizen, look at the picture below, and think about it.

"Follow the money", said "Deep Throat," the no longer anonymous source as quoted by Bob Woodward and Carl Bernstein in their famous book "All the President's Men."
It is as true today as it was back then. Who is likely to benefit if America does not become energy self sufficient with Canada's help? Answer that question and Americans might be closer to the realization that they are being played by their own Democrat leaders.
Saudi Prince Al-Waleed bin Talal, who also happens to be a co-owner of FOX News said,
"We don't want the West to go and find alternatives, because, clearly, the higher the price oil goes, the more you have incentive to go and find alternatives. So, really, our interest coincides with American interest, to have the price for around $70, $80 which is a price good for consumers and producers."
Is it though? The Middle East is a volatile area of the world. Does America want to continue dependence on a part of the world that could erupt into war at any moment?
While Americans sit on their hands, we in Canada took heed of what the prince said and will move ahead with our own plans to maintain our oil independence and energy security. Maybe America should give itself a good kick in the pants before the world moves on without you. What do you say America?

Stay tuned as Kenn from RockwaterReports announces more of our new Real News series in the future!
In the meantime, please feel free to share this article with your friends, co-workers and or family by clicking one of the icons below. We thank you for visiting and express our sincere gratitude for doing so!

Feel free to visit me on Twitter by clicking the text links or images avatars in this news story. I and the RockwaterReports look forward to sharing more Patriots News with you in the future!
Thank you.
Best Regards,
Kenn
Please feel free to leave a comment here, click an icon below to share this interview with your friends, or you can visit and follow me on Twitter by clicking on my avatar to the right.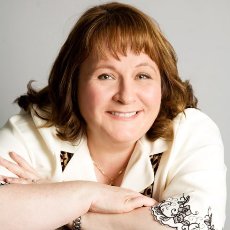 Regards,
Thank you.